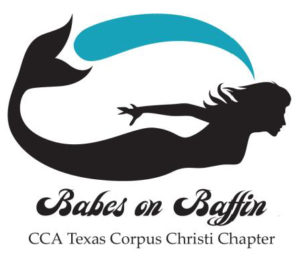 2022 Babes on Baffin set for Friday / Saturday October 7th and 8th.
Babes on Baffin is an all women's tournament that has been in existence since 2004.  The tournament is hosted and run by the CCA Texas Corpus Christi Chapter.  The tournament was originally created as the Babes on Baffin and Blue to give women that loved to fish another opportunity to fish and compete against their fellow lady anglers both inshore and offshore.  The tournament has since evolved into a bay fishing tournament only with over 300 lady anglers competing annually.  The tournament is held on Columbus Day weekend in October of each year to give ladies from across the state the opportunity to enjoy a long weekend of fishing on beautiful Upper Laguna Madre.
Be sure to mark your calendars for the 2022 tournament.  It will be held on Saturday, October 8, 2022.  The Captain's meeting will be held on Friday, October 7, 2027. Both events will be a Marker 37 Marina.

Registration is now open, and Sponsor Kits and Vendor Packages are also available .  Please visit the appropriate tabs for your information.
If you have any questions, please contact Tournament Director Kimberly Prowse  Babes on Baffin, or CCA Texas Assistant Director John Blaha at (979) 709-1085.
Thanks to our 2022 Title Sponsors- Premier Yamaha Boating Centers, Majek Boats, and Coastline Properties -Cheri Sperling!