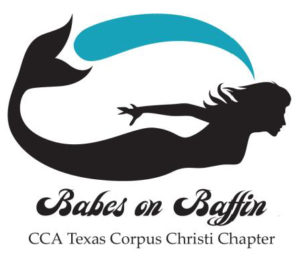 The 2017 Babes on Baffin will still be held as originally planned.  All late fees are being waived.  We look forward to seeing everyone at the event and taking some much needed time to relax and enjoy our coastal resources.  Thank you everyone for your patience at this time and THANK YOU to everyone that has spent their time helping our wonderful communities in the Coastal Bend.
Babes on Baffin is an all women's tournament that has been in existence since 2004.  The tournament is hosted and run by the CCA Texas Corpus Christi Chapter.  The tournament was originally created as the Babes on Baffin and Blue to give women that loved to fish another opportunity to fish and compete against there fellow lady anglers both inshore and offshore.  The tournament has since evolved into a bay fishing tournament only with over 300 lady anglers competing annually.  The tournament is held on Columbus Day weekend in October of each year to give ladies from across the state the opportunity to enjoy a long weekend of fishing on beautiful Upper Laguna Madre.
Be sure to mark your calendars for the 2017 tournament.  It will be held on Saturday, October 7, 2017.  The Captain's meeting will be held on Friday, October 6, 2017.
All registration forms, sponsor kits and vendor packages are now available.  Please visit the appropriate tabs for your information.   If you have any questions, please contact one of our Tournament Director, Valerie Chilton and or Co-Director Judy Arnold at (361) 882-5199, or CCA Texas Assistant Director John Blaha at (800) 626-4222.